…O Lord! Make me a brilliant lamp, a shining star and a blessed tree, adorned with fruit, its branches overshadowing all these regions.
– Abdu'l-Bahá
Here is how my meditation class became a devotional meeting for a few Bahá'ís and lots of other interested souls.
The format starts with guided relaxation to achieve a meditative state. Then I recite topical quotations from varied religious traditions, including a generous selection of my favorite Bahá'í Writngs, interspersed with music on my flute.  We end with silent meditation to allow the sacred nature of the Writings to transform our hearts and souls.
Afterwards, some will stay to chat about their reactions to the quotes. This was the time for a lot of teaching by the Bahá'ís in attendance, since so many of the "Community of Interest" admired the beautiful quotes. 
The Racial Justice and Unity Forum invites all youth and interested adults of all ages to a special session of the Racial Justice and Unity Forum on June 14 from 7:00 p.m. to 9:00 p.m. sponsored by the Regional Bahá'í Council of the Midwestern States. Created by past participants of the Michigan State University's Multi-Racial Unity Learning Experience (MRULE), the session will explore such questions as:
How can we relate to one another on a deeply spiritual level?
How can we transform ourselves and work with others to transform our communities?
How can we work with others to bring peace and unity to the world?
Update: Detailed schedules added.
Race Amity Day, a tradition started in 1921, will take on special significance this year, given the enormity of the events of the past 12 months.
In Columbus and Dayton Ohio, the Bahá'ís and Interfaith Forums will coordinate a series of in-person gatherings that will also be streamed via Zoom and Facebook Live.
The following weekend, Dr. Eric Dozier will lead a musical reflection on the history and significance of Juneteenth.
International and National Connections
The website of the International Baha'i Community. Bahá'ís believe the crucial need facing humanity is to find a unifying vision of the future of society and of the nature and purpose of life. Such a vision unfolds in the writings of Bahá'u'lláh.
The spiritual teachings of the Bahá'í Faith inspire us to form deep and diverse relationships and build communities that nurture the well-being of all. We all have a part to play in shaping a bright future.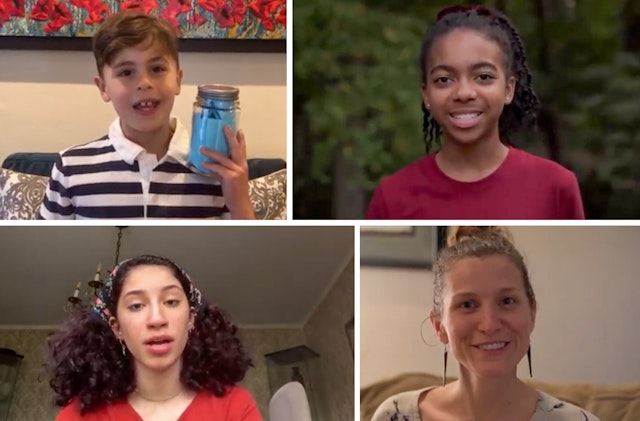 The official news service of the worldwide Bahá'í community. Stories from communities all around the world.
Staying Connected to Our Communities
International Sites
Children's Education